14 kt Yellow Solid Gold Boxing Gloves Pendant
Brand New.
These 3-dimensional well detailed and hand crafted Boxing Gloves are made of solid 14 kt yellow gold. Polished for that shiny look. Wire lacing in each individual glove were laced each by hand, just like in a real one. Beautifully handcrafted piece with impeccable detail. Available in any precious metal upon request.
Approximate Weight: 28.5g
Approximate Dimension: 3.0 cm / 1 1/4" (with bail)

Special orders per your request only, we do not carry this item in stock - No returns on this item!


SOLD Without chain!

Copyrighted product.
High quality performance.
Delivered in gift box.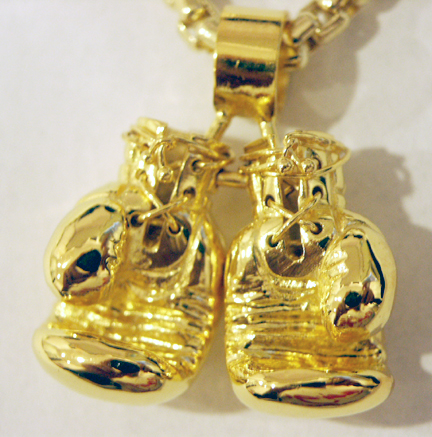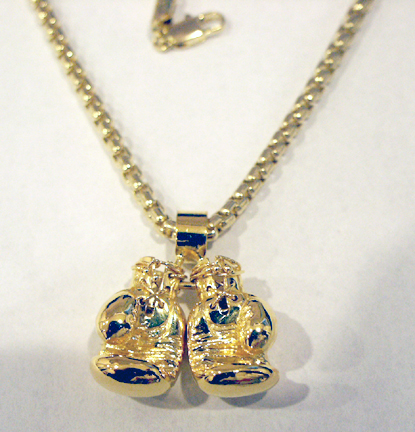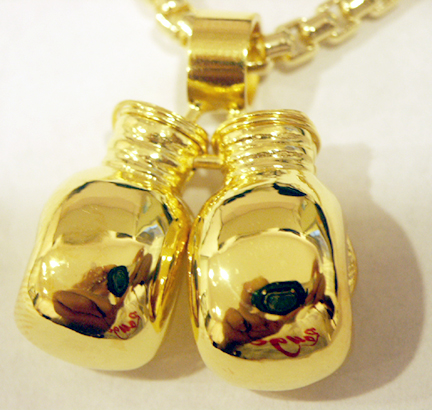 Chains Below are for sale: Available in 18, 20, & 24 Inches. Ask for current prices!
.

SKU # PEN206

Thickness is: 3 mm. 18 inches weighs 9.6 grams, 20 inches- 10.6 grams, 24 inches - 12.8 grams
SKU # LK750

Thickness is: 4 mm. 18 inches weighs 23.9 grams, 20 inches- 26.5 grams, 24 inches - 31.8 grams
SKU # FRA100
Thickness is: 3 mm. 18 inches weighs 25.4 grams, 20 inches- 28.2 grams, 24 inches - 33.8 grams