Sterling Silver Contemporary Belt Buckle.
Brand New.
Elegant buckle executed in solid 925 Sterling Silver.
The perfect accessory; sophisticated & understated, this custom made to order buckle set completes an elegant wardrobe.
Buckle is designed to fit 1 ¼ " leather belts. Belt is not included.
It's dimensions are: length is 45.5 mm, width is 40 mm, width of a wall is 5 mm, height is 7.8 mm
Dome dimensions are: width is 15.8mm, length is 35 mm, height is 15.8 mm. & thickness of a wall is 2.4 mm.
Silver buckle weighs 52.3 gr.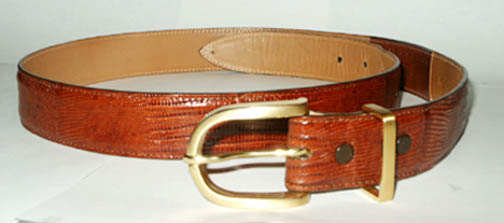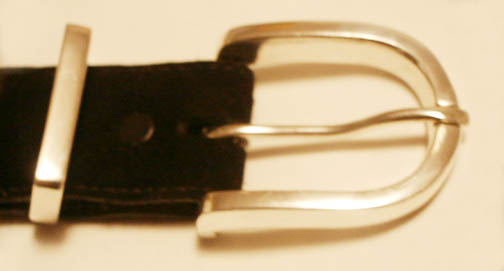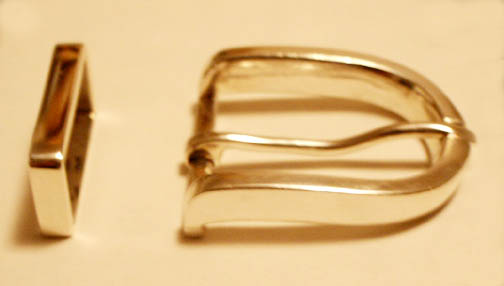 Delivered in gift box.
About US
At Fashion Ace Inc, our customers are our most important asset, which is why we are able to respond to most inquiries within 24 hours or less.
We are committed to offering our customers the best possible selection of quality merchandise while providing unmatched customer service.
We are a prime manufacturer and wholesaler of fine designer jewelry located in the heart of the infamous jewelry district of New York City that specialized in Silver,14kt, 18kt and platinum diamond jewelry.
Warranty!
All our merchandise is guaranteed to be within the quality range as stated on each items auction page and all weights are approximate according to our jewelry wholesaler.
We inspect all our products for any imperfections or characteristics not specified on the items auction page prior to shipping.
Contact US !
All e-mail inquiries will be replied within 24 hours
Or you can call us (212) 302-0224 from 10 Am-6 Pm. EST. Monday through Thursday
Payment & Shipping Policy!
Check-Out Now! Upon winning one of our auction(s) you will receive a confirmation e-mail from US or Ebay within 24 hours which will provide you with a weblink for accessing secure payment options page with "PAY NOW " button, once you enter type your credit card number + expiration date along with billing address of a credit card in message field. Once verification of funds is received and transaction processing is completed, we will ship your merchandise (you will be notified by email with a tracking number & designated carrier). Or you may pay with a credit card over the phone at 212-302-0224 Monday – Friday ( 10 Am – 6 Pm ) EST.
All payment transactions submitted through our online options are 100% secure!

Personal check payments will be processed after a clearance of funds ( 7-14 business days ) & merchandise will shipped with designated carrier.
PayPal payments are accepted! (Usually shipped after processing a handling time 1-5 business days.) All PayPal transactions have to be complete through verified billing address of a card holder. Merchandise will be shipped to confirmed addresses & verified users ONLY !!!
International buyers are responsible for any incurred charges on import/customs duties & taxes from country of destination. There are possible delays at customs of a country of destination. Please, be patient, you will be contacted with designated carrier.
Visit our Ebay store for great deals !!!
http://stores.ebay.com/Fashion-Ace
---
On Mar-11-07 at 20:09:21 PDT, seller added the following information:
---
On Nov-25-07 at 20:33:04 PST, seller added the following information:
---
On Nov-25-07 at 21:25:52 PST, seller added the following information:

Increase Sales by 18% and double your hits - Vendio Gallery